Pin It
Ahhh, the Oscars. Truly my Super Bowl. As a former fashion student, I have always watched for the fashion critique and paid little attention to the actual award ceremony. However, last night was definitely an exception.
Ellen was a fantastic host: funny, smart, entertaining, kept the show moving, kept the show relevant for younger audiences. And who doesn't love Ellen?
I mean she BROKE Twitter with that Selfie!
Side note- I'm so mad Lupita's brother is RIGHT up front. Who are you again?
Here's the other thing: I don't know why I was so fascinated by watching these people eating pizza and passing out napkins and plates, BUT I WAS. #theyrejustlikeus
Then we have John Travolta making an ass of himself and destroying Idina Menzel's name. Was he not able to see? He was squinting? I mean...actually
I'm not going to make any excuses for him.
Now, let's talk about the really important stuff...the clothes!
Lupita Nyong'o in Prada, looking like Cinderella
Charlize Theron in Christian Dior Haute Couture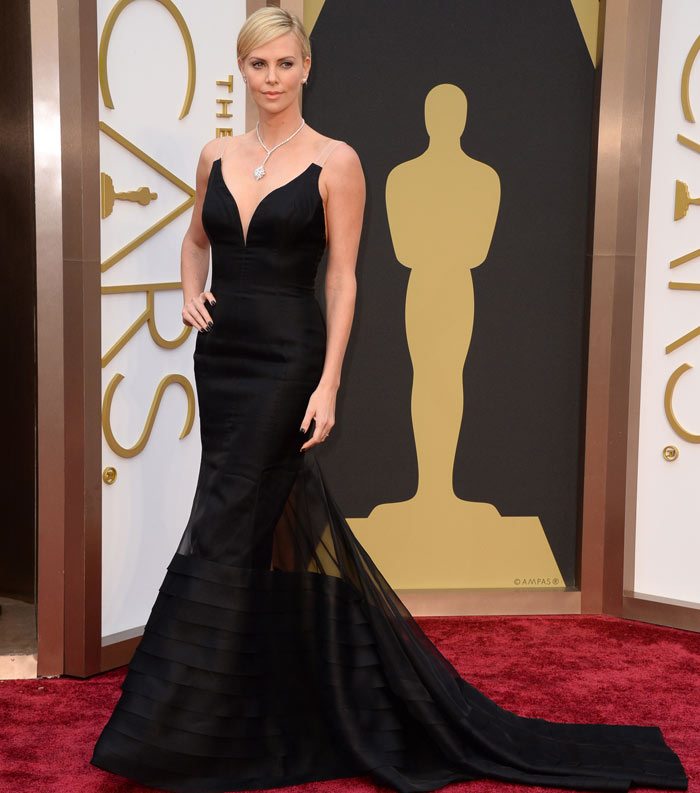 These ladies are absolutely my top 2. Honorable mention goes to:
Jennifer Garner in this flapper fabulous Oscar de la Renta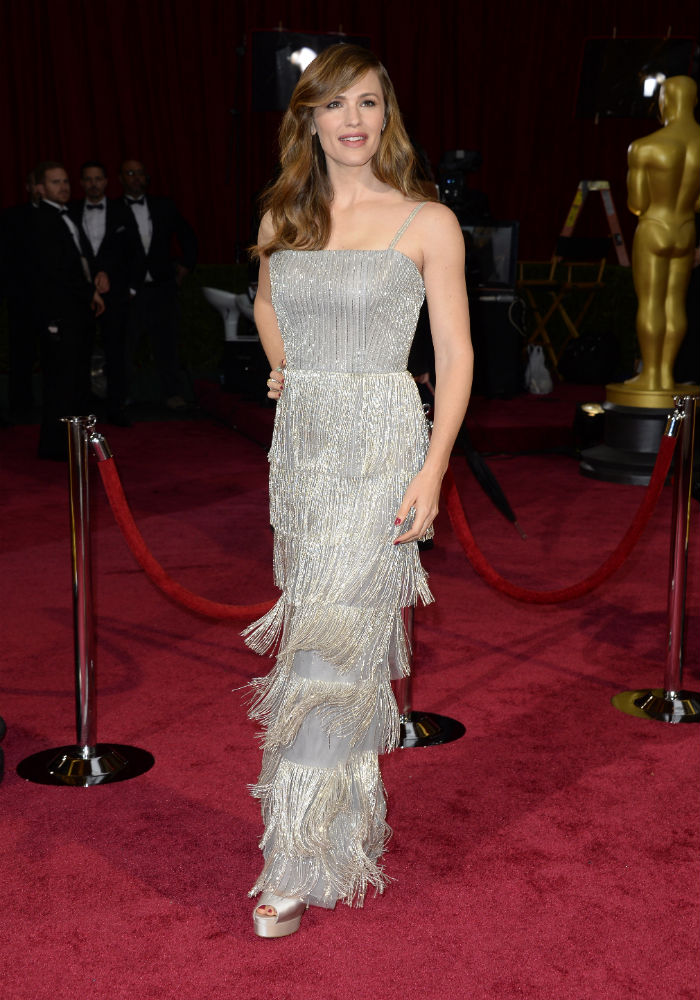 Next, our gals in peplum perfection...
(I actually wish she did something different with her hair)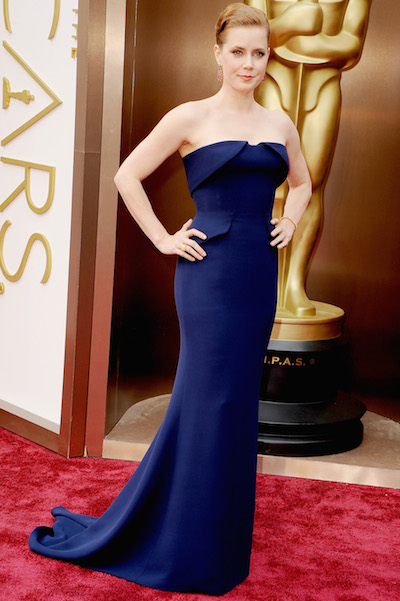 And finally, Jennifer Lawrence in Dior
While we're on the topic of my girl, J Law, looks like she took a tumble again this year.
2014
2013
Is anyone able to confirm that she has like a permanent inner-ear infection that is making balance such a challenge?
I'm legitimately concerned here.