Pin It
They're America's First Family of Reality TV,
and also the first family that we are all first to crap on. Whether you like them in public or private, there is no denying that this is one family that knows a thing or two about making a buck and staying relevant. And, whether you like them publicly or privately, we all know you have a favorite. So, without futher adieu, here is what your favorite Kardashian says about you:
Kris Jenner: The Matriarch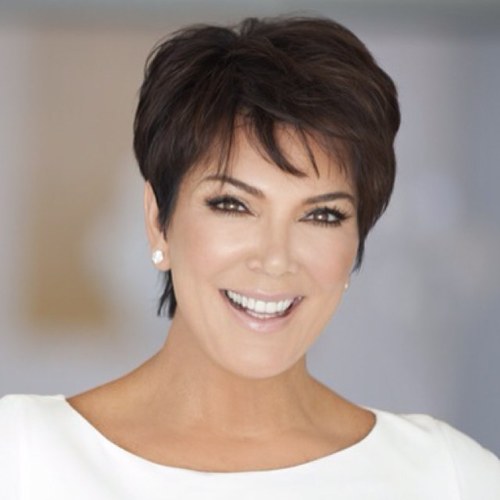 You're a mama-bear-type with a heart of gold...it might be tarnished, knock-off, back-of-a-Chinatown-van gold, but gold nontheless. You value an independant women with an entrepreneural spirit, and love a good vase filled with hydrangea...forget that baby's breath crap! Kate Gosselin may or may not be your spirit animal, but you are likely not admitting publicly.
Kourtney Kardashian: Pseudo Crunchy Granola Sweet
(+10 points if you caught that Fosse piece reference)
You've got a little bit of an Earth-Mama thing going on, but not in a super weird, super crunchy way. You probably enjoy using all-natural products from Lush, and you may even be a proponant of all the kale propaganda being tossed around these days. You are stylish, but you probably value comfort and function more than some other Kardashians that we know.
Kim Kardashian-West: The Drama Queen
Cry YOU a river. You love a good gossip sesh, and you probably enjoy a good nachos nosh from time to time. You love your Instagram, you own a selfie stick, and you have perfected the "blue steel smolder". You love to look good, loathe sweatpants, but will make an exception for yoga pants. You think it's chic to name your child after a cardinal direction.
Khloe Kardashian: Keepin it Real
You don't take krap from nobody! You say what you think and you mean what you say. You love to work out and love a good gym selfie. You definitely aren't about the drama like some other Kardashans that we know. You love to be silly and make others laugh.Yoga pants are a staple, but so are sky-high heels and Spanx. Your spirit animal is Scott Disick.
Rob Kardashian: ......
You like socks. You also enjoy designing socks.
Scott Disick: The Lord
Though he is not a Kardashian in name, this dandy knows how to work a cravat and a smoking jacket. You enjoy the finer things in life, be that cars, yachts, fancy cigars, or more smoking jackets. You have a penchant for royalty and the monarchy in general. You don't take youself too seriously, unless it's regarding your Instagram game...in which case, you're serious as a heart attack.
Best Scott Disick moment in the entire Kardashian series