Pin It
Sooooo, I'm getting married 99 days from today! We are at double digits! I absolutely cannot wait. So much to look forward to. Since the days is getting closer and closer, I've been scouring Etsy and Pinterest on the daily looking for little detail items that I am considering incorporating into the big day. This week's top contenders are:
I love this as a cute little shot as a gift for the groom. So many brides get boudoir photos taken prior to their Big Day, but, I mean, let's be real, who is going to feel comfortable with a picture of their bare booty on your man's nightstand?!
I loooove this idea. As a proud sorority woman/bride who is inviting many fellow sorority women to her wedding, I love this little tribute!
I also love this photo idea. My sister is my MOH and also my best friend. She is also very close to my fiance, so I think this is super cutesy!
I saw this cake topper on Etsy and it is absolute perfection for my musician fiance and his adoring-#1-fan-bride-to-be! You can find this on annacrafts etsy shop !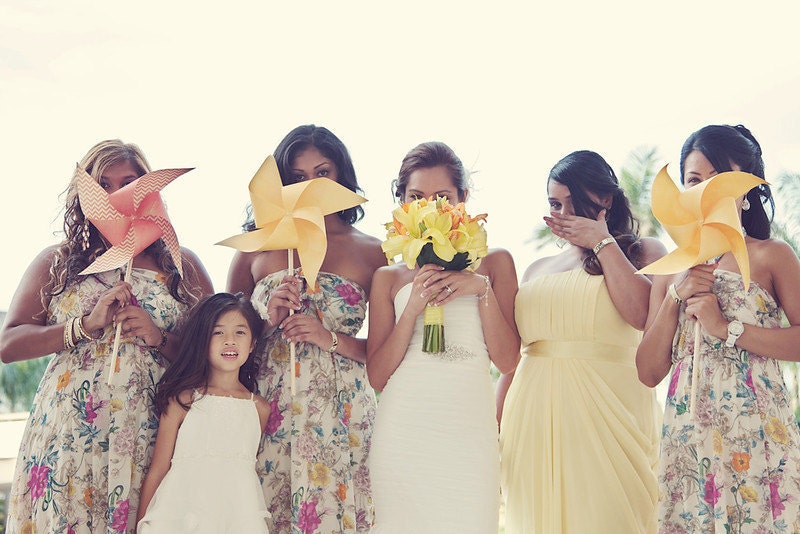 This maaaaay be my favorite detail of our wedding. I'm not so much into all the flowery crap with weddings. Don't get me wrong...beautiful, but it's just not really my personality. BUT...these fun pinwheels? TOTALLY! My bridesmaids are going to carry these instead of bouquets. They will coordinate to their dresses, obvi. I'm thinking my little groomsmen will wear little mini-pinwheel boutonnieres. You can find these gems on designsbymarygrace.