Pin It
Happy New Year, blogosphere!
For me, New Years is always a little bittersweet. While I like the concept of a new beginning with the new year, I hate that the holiday season is officially over. I'm a huge sucker for Christmas, and it breaks my heart when my sweet little across-the-street neighbor starts taking his holiday decorations down outside!
However, in an effort to focus on the positive and the promise of a new year with 365 days to watch the 2013 story unfold, let's discuss 13 things that I'm looking forward to this year!
1. The Great Gatsby Release
One of my favorite books hitting the screen courtesy of one of my favorite directors (Baz Luhrmann).
This is likely going to be too delicious and glittery for words, and I am going to love every minute!
2. Award Season Fashion
The Golden Globes & Screen Actors Guild Award shows are my bowl games, and the Academy Awards are my Super Bowl. I cannot wait to sit and watch E! for 3 hours before the award show and watch all the beautiful gowns, dapper tuxedos, and horrific fashion maladies arrive.
The starting line-up? Oscar de la Renta, Armani, Marchesa, Dolce & Gabbana, Christian Siriano, Diane von Furstenburg, Ellie Saab, and Verg Wang.
3. Convention in Orlando, FL in June
4. Finally Assembling my Wedding Album/Scrapbook
5. Reading (and DIY'ing) my way through
Young House Love
, and
The Things That Matter
by Nate Berkus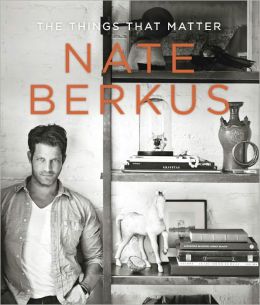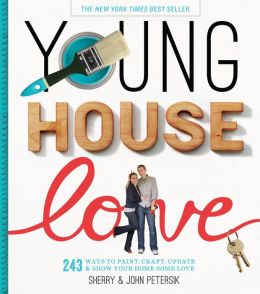 I have been reading Young House Love's blog for a few months now. They are the coolest, most creative couple ever, and I secretly want to be in their family. I received their book for Christmas, and I have been bookmarking all kinds of DIY projects that I want to complete this year. I love a good DIY project, and many pieces in our home are DIY projects that I have worked on.
Secondly, I LOVE Nate Berkus. He is so freaking cool, and I can't wait to delve into his new book and become inspired by his impeccable taste!
6. The Royal BABY!
Easily one of the most anticipated births of my generation! This little nug will be 3rd in line to the throne (regardless of gender; sorry Harry!). With an anticipated (rumored) due date of June or July, 2013, I have no doubt that the crazies will come out of the woodwork once again to hold a vigil (read: Extended CNN viewing) to keep tabs on Princess Kate's labor. God Save the Royal Nugget!
7. The Reality TV Royalty Baby!
I won't lie, I am a sucker for the Kardashian franchise. I don't know why I am oddly fascinated by them. And the spawn of Kim Kardashian and Kayne West is no exception! I can't wait for all the speculation on baby names, the impending E! Reality Special, Kim trying to pull the kid out like her sister Kourtney did and probably being too much of a wuss to do it...Can't wait!
8. Summer Theatre Under the Stars
(especially the opening night for the season!)
9. Being a bridesmaid in a dear friend's wedding on my birthday!
10. The Bachelor
I looooove The Bachelor. I think that what I like just as much as watching the actual tv show is the community that comes along with it. Twitter blows up, it's a water-cooler topic of conversation, people actually make betting brackets for this thing. I always prefer The Bachelor to The Bachelorette. The women going insane is half the entertainment.
11. Becoming a Yogi
This is a personal goal that I have for myself this year. I have wanted to get into yoga for a while, but just never had the time or resources. Now that I do, I can't wait to get started. Plus, it gives me an excuse to buy fun things from Lululemon!
12. More of this guy:
13. Spending it with this guy