Pin It
It's no secret that fall is my ABSOLUTE favorite season. Don't get me wrong, I truly love all of the seasons, and I'm fortunate that growing up in the Midwest, I'm able to fully experience all of them...from the sweltering heat of July, to the arctic tundra of February. BUT...who doesn't love this cozy-pumpkin-smelling-boots-and-sweaters-wearing-season!?
In honor of all things autumn, here are a few of my favorite (fall) things:
Yummy smelling candles are obviously a fall staple. I've been bugging DK to go with me to Bath & Body Works just about every weekend to smell candles and wallflowers. It's also safe to say that our house smells like a combination of a pumpkin patch and a caramel factory, and I'm totally ok with that. This is one of my favorites! You can find it here!
If you're not really a candle person, you can also get this delicious scent in a Wallflower!
You can't get through the next few chilly months without some cuddly sweaters! This multi-way gem is available at Victoria Secret. You can wear it as a hoodie, off-the-shoulder, or as a cowlneck. And, it's available in 5 cute colors. Perfection.
If cable knit doesn't say autumn, then I don't know what does. This gorg sweater (which I just ordered two of...oops!) can also be found at Victoria's Secret. PS- it's on sale right now!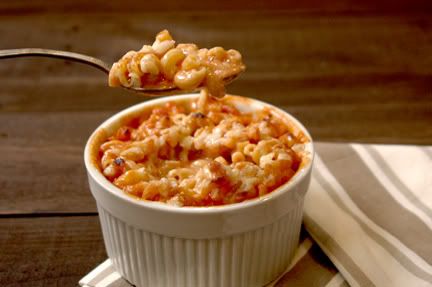 One of my other fall staples is tomato soup and grilled cheese...but look at this! Mac & Cheese made with a can of tomato soup! See the recipe below: (Recipe courtesy of ALocalChoice.blogspot.com).
Grandpa's Mac & Cheese
Grandpa John always used a combination of cheeses, elbow macaroni and a can of tomato soup in his recipe. It sounds unusual, but it tastes like blending the classic comfort food combination of grilled cheese and tomato soup. PS it is even better the next day!
INGREDIENTS
½ lb whole wheat elbow macaroni
1 package (roughly 5 oz.) Blue Jacket Dairy Mountain Mist Quark
5 oz. Blue Jacket Dairy Ludlow, shredded
1 (10 oz.) can condensed tomato soup
10 oz. (roughly 1 soup can) fat-free milk
DIRECTIONS
Preheat oven to 350°F
Set aside 1 oz. of shredded Ludlow
Place Quark in large mixing bowl
Cook pasta in boiling salted water until less than el dente (about ½ the normal cooking time)
Drain pasta
Pour hot noodles over the Quark and mix together
Stir in shredded Ludlow followed by tomato soup and milk
Mix until fully incorporated
Pour into 8x8 baking dish or individual ramekins and bake for 25 minutes
Sprinkle reserved Ludlow on top and continue on broil for 2-3 minutes until cheese is brown and bubbling
This is on my list to make this fall: Pumpkin Spice cookies...using only 2 ingredients! I plan on adding some chocolate chips to this.
For those of us with a coffee addiction (such as myself), this is the perfect little addition to your fridge for those cool mornings! As much as I adore Starbucks version, this is much more wallet-friendly!
And lastly, it just wouldn't be fall without the glitter, inappropriateness and fishnet stockings of The Rocky Horror Show: Live!. Insert shameless plug here.